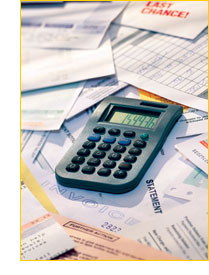 Chapter 5: Delinquent Mortgage Plan of Action
You probably have talked by telephone to the lender or servicer and now you are in a position to make a formal request for assistance in writing. To submit your Plan of Action you should:
Gather all of the documentation you need to provide the lender explaining why you are seeking relief.


Write a letter to the lender asking for specific relief. If you have made your request verbally, always be sure to follow it up with a written request (view the sample lender letter).


Keep a telephone log of all calls made to and received from the lender. Indicate time called, the person you spoke with and results of the conversation.


Be sure to meet any deadline given to you by the lender. Failure to provide information on time can jeopardize your request.
Step 1: Contact the lender
Remember it is always best to contact the lender at the earliest date (hopefully while you are still current) or as soon as you have missed your first payment. You can contact the lender by calling the 800 number on your most recent statement. Your call should always be followed by a written summary of what you discussed.

Step 2: Draft a written summary
(View the sample lender letter.) Include your loan number, which you will find at the top of any correspondence sent by you to the lender, as well as the property address. Include the following items in your letter:
Paragraph 1 – Statement of the Problem. Refer to your Statement of the Problem Worksheet and restate very clearly why you are delinquent (or will be delinquent). Be very honest and be prepared to furnish documentation to support your statement.


Paragraph 2 – Summarize your efforts to resolve the problem. Again, remember to be specific and be ready to furnish documentation to back up your efforts. Tell the lender that you will do whatever it takes to save your home from foreclosure.


Step 3: Include any documentation that will support your claim
For instance, if you were laid off, send a copy of official notice or unemployment benefits notice, which will verify the layoff. If under a doctor's supervision, send a letter from the doctor specifying what happened and when you might return to work. Also be sure to include a copy of your Personal Financial Assessment worksheet.

Step 4: Send this request Certified Mail, Return Receipt Requested
Be sure to keep copies of everything you send to the lender. It is very important that you keep accurate documentation of this entire process.While the above process should effectively relay your request for assistance to the lender, you should also utilize the same technique for your other creditors (view the sample creditor letter). Notification to everyone is the surest way to receive the assistance you need.Never make promises you can't keep. By following a reasonable and realistic Plan of Action there is a good chance your lender will offer some assistance. It is essential that you follow through with your part of the bargain. Never agree to something that you know will be impossible for you to complete. Most lenders will only give you one chance to resolve your delinquency. If you fail to keep the terms of your loan workout agreement, you probably won't get a second chance. If your financial situation does change, however, due to circumstances beyond your control and you can't meet the terms of your loan workout, let the lender know right away. There is a good chance they will work with you.